Barrie is full of interesting people with stories to share.
Put story-telling into a blender. Add a dash of personal growth & transformation, and drop in a load of laughs. Mix in real, live music, and great conversation with some of the nicest people on the planet, then push the 'high' setting… and out comes momondays!
momondays is a place of love, acceptance and inspiration – mixed in with laughter and the best hugs in town. It is the perfect vehicle to do some team building and inspire your staff too.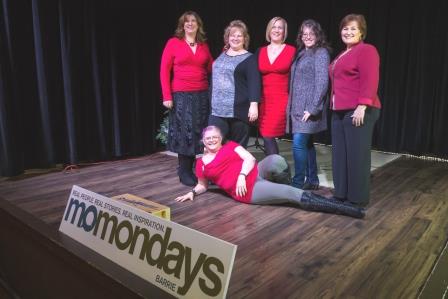 momondays™ is like an open mic for professional speakers and other people like you with a great story and life lessons to share. Each event, you experience five to six speakers tell a few personal stories. Some are funny, some are thought-provoking, all are motivating.
What's more, you get to socialize with all kinds of wonderful people in a fun, positive environment. You'll wish every day were momonday!
Your ticket is $15 all in, or cash cover at the door $20. Doors open at 6pm for dinner and drinks – we have live music at 7, and the speakers take the stage at 7:30.  
Come early to grab a great seat and give yourself time to eat, drink and socialize! (You really do meet the nicest people at momondays!)